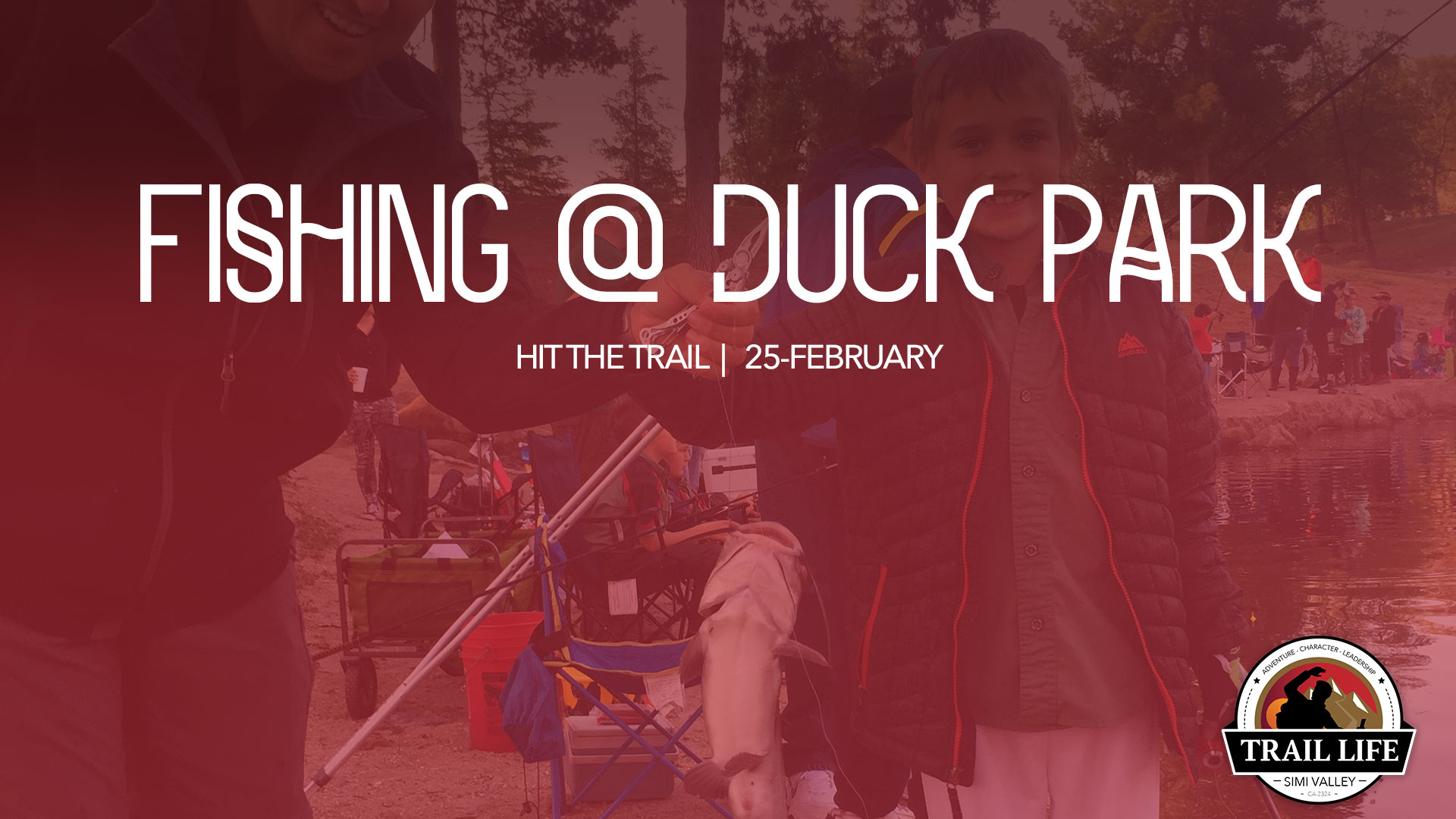 Fishing @ Duck Park – Hit the Trail
Join us for a fishing day at the Duck Park pond.  The pond is stocked with Catfish, and it is recommend that trailmen bring their fishing poles...and Old hot dogs make great bait for these fish.
We are meeting at the Pond at Duck Park on Saturday morning.