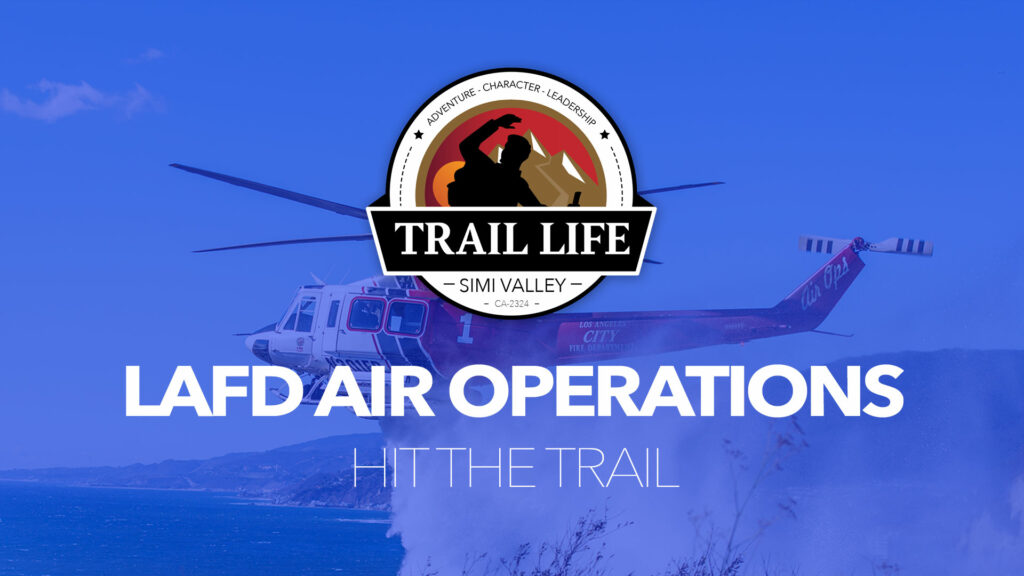 Trail Life Families,
(This is a duplicate email to the one sent earlier— so if you've already RSVP'ed and let us know you're coming, there is no need to re-RSVP now)
We have been afforded the rare opportunity to take a tour of the Los Angeles Fire Department Air Operations hangar at Van Nuys airport and, if circumstances permit, observe a take-off of one of the department's helicopters. We will meet and park at a location close to Van Nuys Airport, take a chartered bus to the LA Fire Air Operations hangar for the tour.
This event is open to registered Troop 2324 Trailmen and a parent/guardian. Space on the bus is limited.
Meet at Valley School parking lot at 7117 Haskell St, Van Nuys, and park in lot next to the building or on the street.
This will happen on October 6, 2019.  Please arrive between 1:30 and 1:45p.m.  The bus will depart for Van Nuys airport at 1:50p.m.
A bottle of water and a snack is recommended.
There are only 80 seats available and it is first come first served.For those who plan to attend please reply to this message and let me know how many seats you will require.Again, this is only open to registered Troop 2324 Trailmen and a registered parent/guardian.
If you have any questions, please e-mail troop leadership.

Ryan Settle
Troop Committee Lead