Trail Life Families,
Due to the weekend weather conditions in Mt. Pinos, we have decided to change our camping location to the Lake Cachuma campground.  The dates, times and cost have not changed, just the location.  We will keep the registration open for today until 5pm.  At 5pm we will take the final tally of campers and proceed with food planning and purchasing.  See below for full details, or check out the highlights here:
---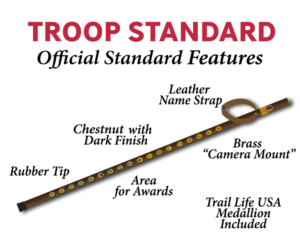 Our awards ceremony is just a couple of weeks away— It will be held on June 11th at 6:15pm.  Please be sure to update your calendars accordingly.  Our awards ceremony is an opportunity for us to award all of our Trailmen for their incredibly hard work all season long on their badgework.  The additional week gives us time for many of our Trailmen to finish tests and their final week of class— but also gives you an opportunity to complete any sort of Family Home Activities needed to complete any close but short badges— see below for more.  Feel free to invite the whole family to this event— as it's always fun, and we will have Dessert afterwards over in room 1 and 2.
---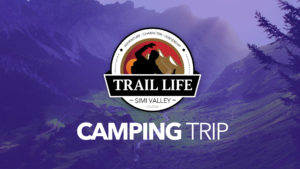 Our final camping trip of the season is just a few weeks away, on beautiful Lake Cachuma! Camp is Friday May 31st - Sunday June 2nd.  This is an awesome car camping experience in the high mountains...and will be an easy way to camp with your Trailmen before the season ends.  Cost is $30 per camper, and will include food as well as the cost of the campsites.  Note that there are two vehicles allowed per site, please try to carpool with others in order to keep the camp cost at a minimum.  Please ensure that you register by 5/29 as we'll need to have a final count in order to purchase the food and supplies for the camp.  Registration will be officially closed on 5/29, 5pm.
Register today on our website » 
Lake Cachuma Campground Details
Website: https://www.countyofsb.org/parks/cachuma.sbc
Sites Reserved: #260, #262, #263 (Reservation is under Alex Tarango)
CHECK-IN AND CHECK-OUT TIMES
Cabins, Yurts, and Group Areas: Check-in: 3:00 PM Check-out: 11:00 AM
RV, Waterfront, and Tent Sites: Check-in: 3:00 PM Check-out: 1:00 PM
**Walk-Ins must renew by 11:00 AM to extend stay.
---
TENT, HOOKUP & GROUP CAMPING SITE INFORMATION
If you are arriving late, please proceed to your campsite and check in with the ranger in the morning. There is no need to notify staff of late arrivals for tent, hookup and group camping sites.
DIRECTIONS
From the South: Take Highway 101 north to Santa Barbara. Take the "Cachuma Lake/Highway 154" exit and follow the signs. Drive approximately 18 miles. There is a sign for the park ½ mile before the entrance, and there is a right turn lane to use for your safety.
From the North: Take Highway 101 south to the "Cachuma Lake/Highway 154" exit. Make a left at the stop sign and drive approximately 14 miles. There is a sign ¼ mile before the park entrance, and there is a left turn lane to use for your safety.
---
CACHUMA LAKE RULES AND REGULATIONS
As the lake is a source for drinking water, any body contact with the water is prohibited by the State Health Department. This includes swimming, wading, and water-skiing.
15 M.P.H. is the speed limit on all Park roads.
Riding in boats while on trailers (except at the launch ramp) or in truck beds (through-out the Park) is prohibited.
Helmets are required for bicycle, scooter, or skateboard riders under the age of 18.
Motorized cycles and scooters are not allowed in the park.
Quiet time is 10:00 pm to 7:00 am. Radios, generators, and any activities that annoy neighboring campers are not allowed.
Firearms (including BB guns & rifles), fireworks, and explosives are prohibited. Violators will be cited and evicted from the park.
Fires are permitted in established fire pits, BBQs, and approved containers. Open ground fires are not allowed. No fire shall be left unattended. Visitors must extinguish entirely all fires before checking out.
All plants, animals, archaeological materials, and natural resources (including wood) are protected by law and may not be collected, removed, damaged, injured, or burned.
Pets must have proof of rabies vaccination and be on a leash of 6 ft. or less. Owners must clean up after their pets. Vicious or very noisy animals will not be allowed. Dogs must not be left unattended anywhere in the park.
That's all for this update!
Alex