Navigator Parents,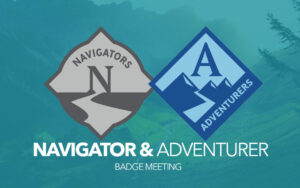 Tonight, as scheduled, we will have our Navigator/Adventurer Elective Badge meeting, and we will be having RIFLE safety work. We've got several dad's that will be training our Trailmen in the proper and safe usage, mechanics and cleaning of rifles. (Again, unfortunately this meeting is just for our Navigators / Adventurers who are seeking to earn an elective badge— and is not required.)
For more information about the Rifle Badge, visit our Knowledge Base article 
We will be meeting at 6:15 tonight at NewHeart, and meeting in Room 1.
See you Trailmen and dads tonight!
-Brian Fox
Troop Lead