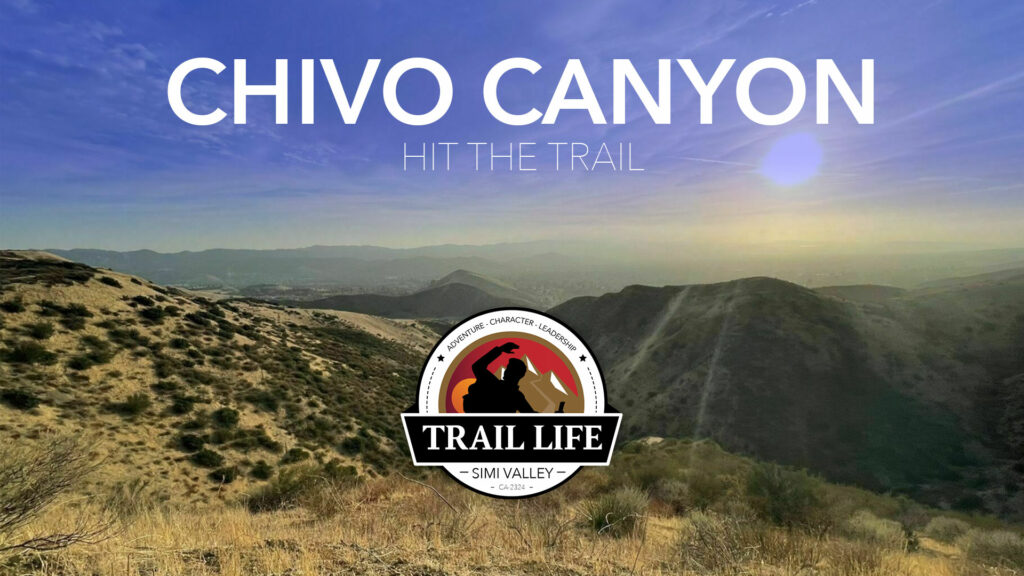 Trail Life Families,
We have a previously un-specified Hit the Trail / Hike scheduled for this Sunday afternoon. We've been on the Chivo Canyon / Marr Ranch Loop before, but we've never taken the entire loop @ 4.8 miles. This will be a great "warm-up" for our upcoming Backpacking trip to Sepse Creek. If you are planning on joining us at Sespe, we'd recommend you bring your packs with some weight in them (or fully packed if you can manage that)— so you and your Trailman can get a feel for their pack while hiking. Full details, including parking details are on the event page here: http://tlsv.org/events/simi-hike-march/
Hit the Trail Details:
Time:  2-4:30pm
Date: Sunday, 28-March 2021
Location: Chivo Canyon Trailhead near Cottonwood Drive / Westwood Street in Simi Valley
ABOUT THE TRAIL
Chivo Canyon and Marr Ranch Loop is a 4.8 mile lightly trafficked loop trail located near Simi Valley, California that offers the chance to see wildlife and is rated as moderate. The trail is primarily used for hiking, running, nature trips, and bird watching. Dogs are also able to use this trail but must be kept on leash.
Check the event page for a Topographic map, as well as instructions on parking.