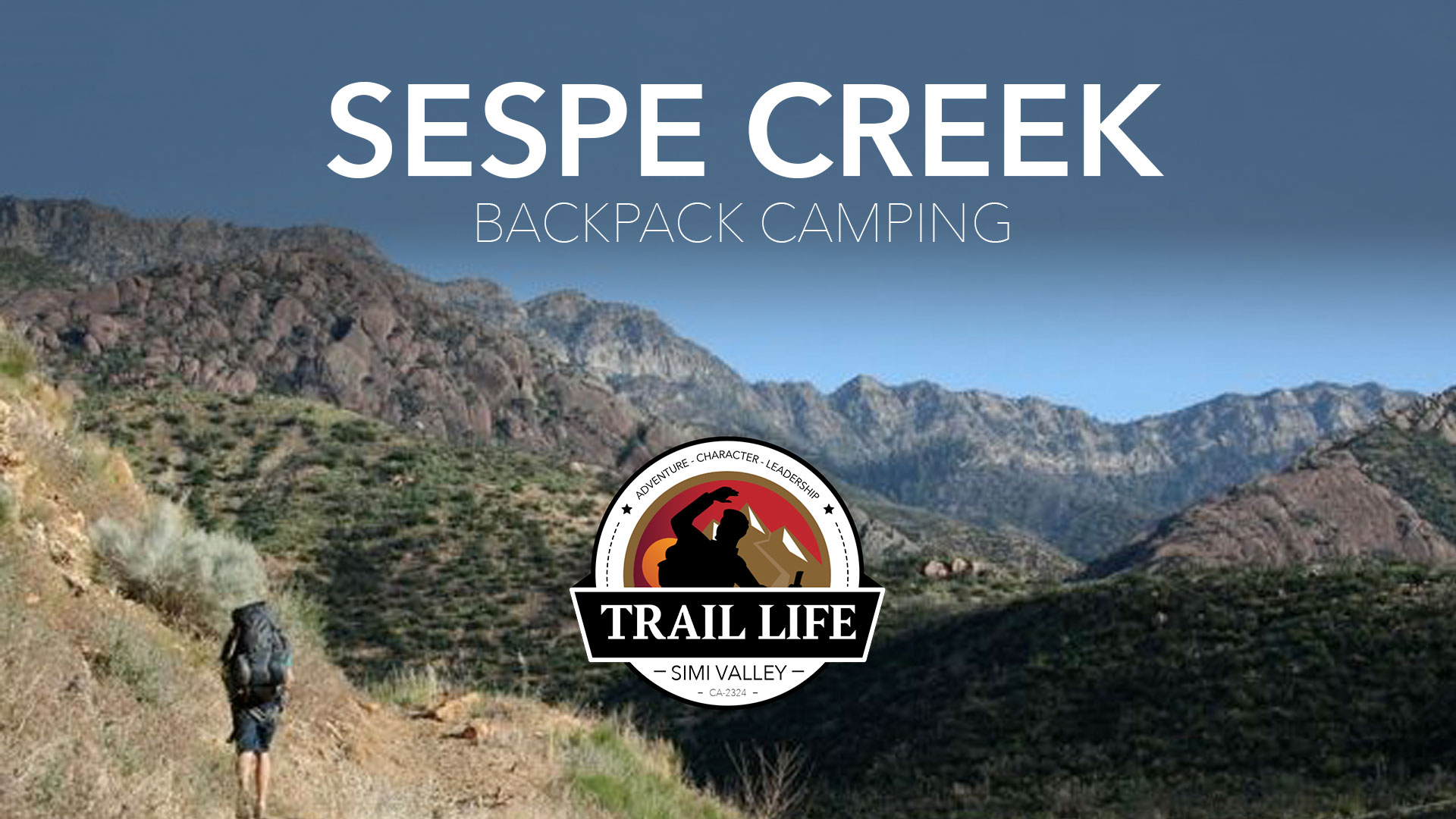 High Adventure Backpack Camping @ Sespe Creek
Sespe Creek is one of our troop favorite 'High Adventure' backpacking trip! Though this event is free, we need to know who's 'in'--so we can caravan and send you some other important details to prepare for this trip (If you've already registered to tell us your coming-- you're set!)
We've got a great resource over in our Knowledge base with a full packing list for Sespe (and other backpacking trips. Sespe has no pit toilets or bear boxes-- so those items listed for each category will be required. See the Pack list here
There are two hiking parties for this event-- one will hike in Thursday and out on Saturday morning. The second will hike in Friday, and out on Sunday. (the first party will have more isolation and solitude out in the woods, and if you can swing it, we'd recommend it! That said, we've got options for you!)
Sespe Hiking Plan for Thursday Group:
Thursday - April 29th @ 10am - Meet at NewHeart for Caravan
Drive to In-N-Out in Ventura for an early lunch (and to avoid needing lunch on the trail)
Caravan into Sespe Creek Piedra Blanca Trailhead and hike in (hike should take a few hours)
We will camp near 'Bear Creek' primitive campground on the Trail on Thursday and Friday nights.
We will hike out after Breakfast in the mid morning on Saturday.
(For those keeping track, you'll need: 2 Dinner meals, 2 Breakfast meals, and One lunch for the Trail)
(For those going- emergency contact information, and Beacon tracking information will be provided for family members to track our progress.)
The second group will follow the same timeline, but will be leaving Friday at 3pm. (This hike is very intense, and daylight is a limited resource, so the second crew will need to leave Simi by 3pm to avoid a Nighttime Hike!)
(Here is a general description of the hike for those curious - this shows a much longer hike, ours will be the first few miles of this trail)
We have a headcount of all who said they were attending— if you didnt already RSVP for this campout, please contact Brian Fox for more details.