Trail Life Families,
As we approach the end of our troop season, there are a few updates and changes / additions to our schedules that we wanted to communicate to you ASAP.  See below for full details, or check out the highlights here:
---
We had a blast this past week cutting and forming our Pine Car Derby cars....but we didnt make them just to look at— we need to RACE THEM.  We will be having our very special 1st ever Simi Valley Trail Life Pine car derby this coming Tuesday (May 14th) at 6:15pm at NewHeart.  Please bring your car, and be ready to have some fun.  Please consult our OFFICIAL RULES for all the rules and regulations for your cars in this year's derby.  (Your car must be built specifically for this race—from our official "stock" kit — to ensure we have a level playing field.)
---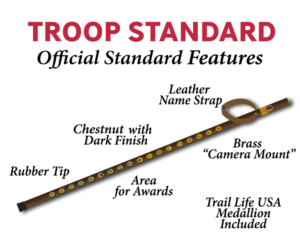 Our awards ceremony is just a few weeks away— and we needed to correct the date to June 11th at 6:15pm.  Please be sure to update your calendars accordingly.  Our awards ceremony is an opportunity for us to award all of our Trailmen for their incredibly hard work all season long on their badgework.  The additional week gives us time for many of our Trailmen to finish tests and their final week of class— but also gives you an opportunity to complete any sort of Family Home Activities needed to complete any close but short badges— see below for more.  Feel free to invite the whole family to this event— as it's always fun, and we will have Dessert afterwards over in room 1 and 2.
---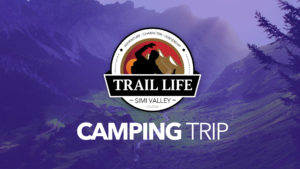 Our final camping trip of the season is just a few weeks away, on beautiful Mt. Piños! Camp is Friday May 31st - Sunday June 2nd.  This is an awesome car camping experience in the high mountains...and will be an easy way to camp with your Trailmen before the season ends.  (Piños is a dry campground, so the only consideration is bringing a few gallons of drinking water for you and your boy(s).)   Cost is $30 per camper, and will include food as well as the cost of the campsites.
Register today on our website » 
---
Woodlands Trail Family Home Activities - Last call is this week!
For our Woodlands Trail parents (Fox, Hawk & Mountain Lion), recall that Family Home Activities are possible to make up 1 missing Hit the Trail or meeting from each of the branches.  This allows you to and your Trailmen to "make up" for a missing meeting or hit the trail to earn their Branch pin or Sylvan Star for a specific branch of learning.  We've got several Trailmen who are eligible to "make up" a step towards earning a branch using Family Home Activites.  Your son's Woodlands Trail Handbook pages 29-100 include information about each branch of learning and some suggested Family Home Activities that can be completed to replace a missing step.  (Please note the requirements are different for Foxes, Hawks, and Mountain Lions.)
See the attendance and Step Tracking Sheets Linked below— if any changes are needed, please notify our attendance lead ASAP using our Attendance Update or Family Home Activity Reporting page »
Step Tracking for Patrols (please review for attendance to see if any branches are within one step of completion, so a FHA may be done to finish the branch requirements)
Again— if you have questions, need to make updates or corrections, please use our new Contact Form for Attendance »
That's all for this update!
Brian